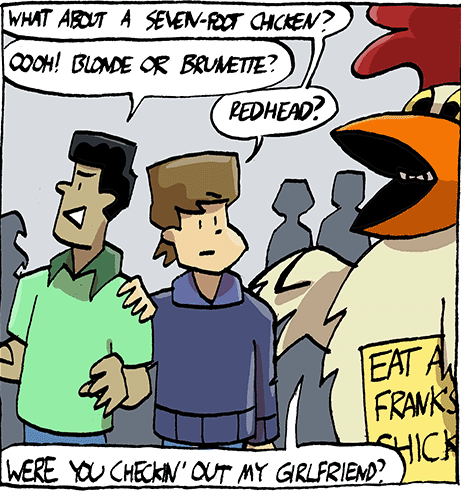 He is a guy dressed in a chicken costume to promote a restaurant.
A guy in a chicken suit accused Danny of checking out his girlfriend, while Danny and Joe (mostly Joe) discussed using types of chicken as code for different kinds of girls
The restaurant that the Chicken man works at may be called "Franks Chicken" but it is impossible to tell the full name due to the sign being cut off
Ad blocker interference detected!
Wikia is a free-to-use site that makes money from advertising. We have a modified experience for viewers using ad blockers

Wikia is not accessible if you've made further modifications. Remove the custom ad blocker rule(s) and the page will load as expected.